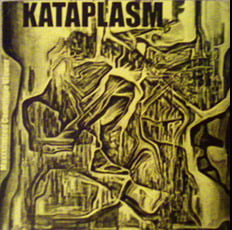 €

1.00 - On Sale
The KATAPLASM is noisecore/ grind revenge with industrial touches.
Numerous grindcore and blasting micro samples were cut from various underground grindcore and extreme metal releases, then molested, mixed, manipulated, hacked, tormented and mached with acid bile to be regurgitated under the form of noisecore/ grind with an industrial edge.
88 songs for 10 minutes of blasting cut up sickness.